Great Scott! Secret Cinema Is Back......To The Future!
July 21 2014
Interactive cinema event Secret Cinema Presents (a re-brand of Future Cinema) launches their latest event this week and it looks to be their best - and most immersive experience yet.
That's right, the creative and ambitious company are recreating Hill Valley for their Back To The Future show this summer. Unsurprisingly, the first run of tickets sold out super quick but they have since extended the run right through to the end of August due to demand. Secret Cinema seems to get bigger and better with each production and dressing up is firmly encouraged - something we obviously approve of here at Mad World! As well as recreating Hill Valley at a secret location in East London for ticketholders, they have also opened Hill Valley pop-up shops on Hackney Road which are open to non-ticketholders too. They include recreations of memorable sets from the film such as Lou's Diner ("Give me a Pepsi Free.....") and Ruth's Frock Shop which will be selling vintage clothes for the prom. We of course have a selection of 1950s costumes available to hire at reasonable rates too!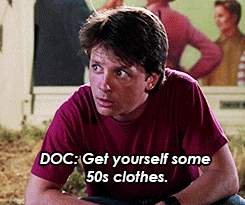 We can't say much more about it (it is Secret Cinema after all), but I am lucky enough to be going to the preview performance on Wednesday and can't wait to become a resident of Hill Valley! Ticketholders are sent information and assigned characters beforehand plus much more which I will not give away, so the fun begins even before the night of the show! Tickets are available from See Tickets here.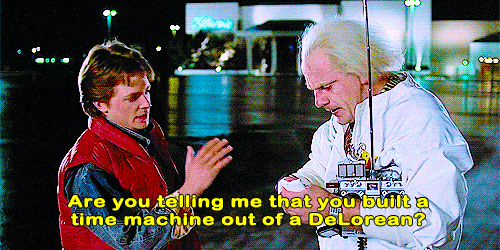 What are your favourite moments from Back to the Future? Do you prefer 1950s or 1980s fashion and culture?