LONDON CITY SUPERSTORE
69-85 Tabernacle Street
London
EC2A 4BD
(Entrance in Singer Street, down steps to basement.)
Nearest tube: Old Street
NORMAL OPENING HOURS
MONDAY to FRIDAY : 10am - 7pm
THURSDAYS : 10am - 8pm
SATURDAYS : 10am - 5pm
SUNDAYS : 12pm - 5pm
PLEASE NOTE, HIRE SECTION CLOSES 15mins PRIOR TO FULL STORE CLOSING

CLOSED SUNDAY 27TH MAY AND MON 28TH MAY 2018

CONTACT DETAILS
Telephone: 020 7253 1003
Email: cityshop@madworld.co.uk
LONDON WEST END SUPERSTORE
Charing Cross Underground
441a The Strand
London
WC2N 4HZ
(Inside Charing Cross underground arcade, by exit 9. Down stairs to subway between Starbucks and Paperchase on The Strand)
NORMAL OPENING HOURS
MONDAY to FRIDAY : 10am - 7pm
THURSDAYS : 10am - 8pm
SATURDAYS : 10am - 5pm
SUNDAYS : CLOSED
PLEASE NOTE, HIRE SECTION CLOSES 15mins PRIOR TO FULL STORE CLOSING

CLOSED SUNDAY 27TH MAY AND MON 28TH MAY 2018

CONTACT DETAILS
Telephone: 020 7836 6765
Email: westendshop@madworld.co.uk
GATWICK SUPERSTORE
1 Barns Court
Turners Hill Road
Crawley Down
West Sussex
RH10 4HQ
(near Dukes Head roundabout)
NORMAL OPENING HOURS
MONDAYS : CLOSED
TUESDAYS : 10am - 6pm
WEDNESDAYS : 10am - 6pm
THURSDAYS : 10am - 8pm
FRIDAYS : 10am - 6pm
SATURDAYS : 10am - 5pm
SUNDAYS : CLOSED

CLOSED ON ALL BANK HOLIDAYS

CONTACT DETAILS
Telephone: 01342 714 056
Email: gatwickshop@madworld.co.uk
There are so many opportunities for dressing up and experiencing a new world in the next few months and we are EXCITED!
Secret Cinema's production of Blade Runner
is ongoing and our customer's feedback is that it is absolutely amazing. We are ensuring that we are fully stocked with all the essentials until the end of the run in July. Clear umbrellas, raincoats and goggles are proving the most popular!
---
Both 
London branches
 of Mad World have a Blade Runner section in stores now with items to buy such as goggles, hats, glitter, masks, gloves, accessories and more - as well as the aforementioned and all important raincoats and umbrellas!
---
Secret Cinema's production of Moulin Rouge opened last week (on Valentine's Day, of course) and we have already been busy dressing ticketholders as turn-of-the-century Parisiens! 


Early feedback is excellent, we're hearing this is the most elaborate Secret Cinema event to date!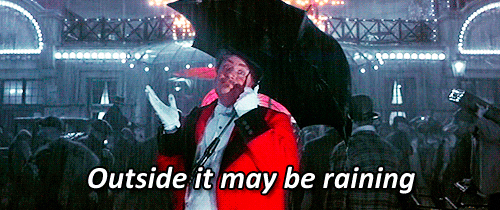 Without giving much away (#TellNoOne), ticketholders are given alter-egos and a dress code to adhere to for the night. We have options in store to hire for all characters, as well as the important accessories and extras you will need for your evening at the Moulin...
---
Today we are launching our summer promo here at our Old Street (City) and Charing Cross (West End) stores - a whopping 20% of ALL retail packaged costumes!




Get set for summer! Packaged costumes are brilliant for festivals or stag & hen parties and we have a great range to choose from. Here is a selection of some of the best bargains to grab for your summer of fun.

Make a saving on an official licensed costume, which can usually be quite pricey, for example the official Top Gun flight suit which usually retails at £60 - with...
---
After ditching the "secret" element for the past couple of years with epic productions of Back To The Future and Star Wars: The Empire Strikes Back, they've gone back to their roots with their latest event.




We're sworn to secrecy in terms of what the film could be but what we do know is you will need specific items and dress in certain way depending on which character you are assigned.

We have a selection of uniforms and necessary items both to buy or hire. Here are some ideas......

To buy:



WW2 Air Force Female - perfect for...
---
Interactive cinema event Secret Cinema Presents (a re-brand of Future Cinema) launches their latest event this week and it looks to be their best - and most immersive experience yet.
That's right, the creative and ambitious company are recreating Hill Valley for their Back To The Future show this summer. Unsurprisingly, the first run of tickets sold out super quick but they have since extended the run right through to the end of August due to demand. Secret Cinema seems to get bigger and better with each production and dressing up is...
---
The creatives behind 
Future Cinema
have announced their latest project. East London venue 
The Troxy 
will be 
transformed into the famous, exclusive and romantic nightclub "
Rick's American Cafe" 
from all time classic movie 
Casablanca
. 
 You will become one of the exclusive characters hiding out in Casablanca. 
Future Cinema is a theatrical cinematic experience fusing film with music, art and performance.
Following the raid by Captain Renault over suspicious activity some weeks ago, Rick's nightclub will be reopening on Valentine's day.
Gather around Sam's Piano and join in the chorus of the Marseillaise, dance to Benoit Viellefon and his Orchestra, dine at...
---