LONDON CITY SUPERSTORE
69-85 Tabernacle Street
London
EC2A 4BD
(Entrance in Singer Street, down steps to basement.)
Nearest tube: Old Street
NORMAL OPENING HOURS
MONDAY to FRIDAY : 10am - 7pm
THURSDAYS : 10am - 8pm
SATURDAYS : 10am - 5pm
SUNDAYS : 12pm - 5pm
PLEASE NOTE, HIRE SECTION CLOSES 15mins PRIOR TO FULL STORE CLOSING
CLOSED ON BANK HOLIDAYS AND EASTER SUNDAY
CONTACT DETAILS
Telephone: 020 7253 1003
Email: cityshop@madworld.co.uk
LONDON WEST END SUPERSTORE
Charing Cross Underground
441a The Strand
London
WC2N 4HZ
(Inside Charing Cross underground arcade, by exit 9. Down stairs to subway between Starbucks and Paperchase on The Strand)
NORMAL OPENING HOURS
MONDAY to FRIDAY : 10am - 7pm
THURSDAYS : 10am - 8pm
SATURDAYS : 10am - 5pm
SUNDAYS : CLOSED
PLEASE NOTE, HIRE SECTION CLOSES 15mins PRIOR TO FULL STORE CLOSING

CLOSED ON BANK HOLIDAYS AND EASTER SUNDAY

CONTACT DETAILS
Telephone: 020 7836 6765
Email: westendshop@madworld.co.uk
GATWICK SUPERSTORE
1 Barns Court
Turners Hill Road
Crawley Down
West Sussex
RH10 4HQ
(near Dukes Head roundabout)
NORMAL OPENING HOURS
MONDAYS : CLOSED
TUESDAYS : 10am - 6pm
WEDNESDAYS : 10am - 6pm
THURSDAYS : 10am - 8pm
FRIDAYS : 10am - 6pm
SATURDAYS : 10am - 5pm
SUNDAYS : CLOSED

CLOSED ON ALL BANK HOLIDAYS


CONTACT DETAILS
Telephone: 01342 714 056
Email: gatwickshop@madworld.co.uk
---
As it's the most wonderful time of the year (sorry Christmas!), we will be extending our opening hours for the week leading up to Halloween so you can get your hands on the gruesome goods!

London Stores - City and Charing Cross
FRI 20th OCT - 10am - 8pm
SAT 21st OCT - 10am - 6pm
SUN 22nd OCT - 12pm - 5pm
MON 23rd OCT - 10am - 8pm
TUES 24th OCT - 10am - 8pm
WEDS 25th OCT - 10am - 8pm
THURS 26th OCT - 10am - 9pm
FRI 27th OCT - 10am - 9pm
SAT 28th OCT - 10am - 8pm
SUN 29th OCT...
---
Why be a lone wolf this Halloween when you could be the ultimate in #squadgoals with a group theme for you and your friends. Here are some ideas.......
Henry VIII and wives (with slashed throats!)
- ideal for a group with only one male, although Tudor drag queens would be sickening!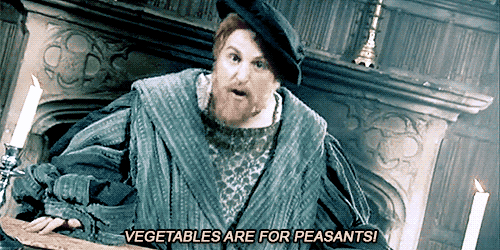 Rocky Horror Picture Show
- lots of characters, distinctive recognisable costumes, what's not to love?
Ghostbusters
 - a popular choice since the 80s, this theme is even more accessible now with the release of this years "love it or...
---
Halloween is almost here! We have loads of creepy costumes and spooky sundries in store and we will be open EVEN LATER for the the lead up to the big day!

Extended opening times for our London branches are as follows:
Thurs 22nd 10am-8pm
Fri 23rd 10am-8pm
Sat 24th 10am-6pm
Sun 25th 12pm-5pm

Mon 26th - Weds 28th 10am-8pm
Thurs 29th & Fri 30th 10am-9pm
Sat 31st 10am-8pm
Sun 1st 12pm-5pm

Crawley branch will be open as follows:
Thurs 22nd 10am-8pm
Fri 23rd 10am-8pm
Sat 24th 10am-6pm
Sun 25th 11am-4pm

Mon 26th - Weds 28th 10am-8pm
Thurs 29th & Fri 30th 10am-9pm
Sat 31st 10am-7pm
Sun...
---
One of my favourite things about Halloween is rewatching some classic scary films so I decided to compile a list of our staff's picks of Halloween or horror flicks.

First up - me (Jill)
This was a tough choice for me! In the end, nostalgia won and I have chosen Hocus Pocus. 


This film is perfect Halloween viewing for me. It's set at Halloween, it's fun
and
scary (
Billy
was terrifying!) and me, my sister and cousins used to watch it at every sleepover! 
Honourable mentions to The Craft and 
---
Liquid latex has fast become one of our best sellers at Halloween, coinciding with the rise in popularity of turning yourself into zombies!
Liquid latex is an easy starting point for beginners in special effects make up. It can be used to create wrinkles or aging make up, wounds, torn skin, bullet holes etc.  Did you ever used to put PVA glue on your hands and peel it off at school? Liquid latex is the same concept. You can build up the layers with thin sheets of tissue paper and then pick, peel or tear the latex and...
---
Most Halloween costumes will require some kind of make-up or face painting to bring it to life. Skeletons, zombies, pumpkins, clowns.....all manner of costumes would just be incomplete without the make up. Of course you could wear a mask....and be hot, sweaty, uncomfortable and not drink or eat all night! 
There are many different types of face and body paint that you can buy and each has pros and cons.



Water based:
Water based make up (e.g. Snazaroo) is probably the most popular type of face paint...
---
Halloween is very important to us here at Mad World and we love it so much we have decided to stay open even later than usual! 
Here are the details of our extended hours, but remember.....don't leave it til the last minute to find the perfect costume! The early bird catches the worm....or the vampire.....zombie....mummy...witch.......muhahaha
PLEASE NOTE THESE TIMES APPLY TO LONDON CITY AND CHARING CROSS BRANCHES ONLY.
Monday 20th – 10am to 7pm
Tuesday 21st – 10am to 7pm
Wednesday 22nd – 10am to 7pm
Thursday 23rd – 10am to...
---
You've got your costume sorted, you have the right wig and even props and weapons.....what's left? Well, how about the make up? 
You don't need to be a professional make up artist to achieve super realistic scary special effects. All you need is some supplies from your trusty local fancy dress shop (that's us!) and some patience and confidence. There are hundreds of helpful tutorials out there on the internet - try searching on youtube or pinterest. 
I have picked out some of the simplest, most effective make up tutorials here. Why not try them out this Halloween?
SKELETON:
Skeletons...
---
The countdown to Halloween of course!
We have been working hard over the past couple of weeks with our Halloween stock to get it priced and ready to get on the shelves. We have most of our stock now and advise you to come in early to avoid the crowds!
We have some great new items and ideas for you this year, here is a sneak preview of what I expect to be top sellers in the make up/cosmetics category!
Smiffys Zombie Make Up Kit £10.00
This Saturday (October 12th) is World Zombie Day. Don't panic, we don't mean it's a zombie apocalypse - just an international annual event that grew from Pittsburgh's first Zombie Walk at Monroeville Mall in 2006 (the site where George Romero filmed Dawn of the Dead) to help all fans of zombie culture come together in an international effort to relieve hunger and homelessness.
The London event takes the form of a zombie walk through central London. The zombie horde will gather at a set time and place then make their way around a pre-arranged...
---
We've had a busy few weeks here at Mad World Fancy Dress - providing costumes for Bestival and Goodwood Revival. We have had some great customer photos sent in....great contenders for our ongoing  best photo competition. Winners are chosen at the end of each month and win a free costume hire.
 Now that the weather is a bit more gloomy, we are turning our attention to the 'H' word - HALLOWEEN! We have received our first batch of stock and new items are hitting the shelves this weekend. We can't wait to get out the decorations and turn our stores...
---
The nights are drawing in and we are looking forward to the spooky season. We have introduced a small range of Halloween items in-store for you well organised early birds. We have cosmetic contact lenses, horror make up, wounds, blood and prop decorations - with plenty more to come in the coming weeks. Watch this space for more details on Halloween stock. In the meantime, we have been practicing some make up techniques using Smiffys fake skin wax, blood and grease paints. Here is a step-by-step guide to creating a cut wrist. WARNING: THIS IS A GRUESOME AND GORY LOOK....
---
Temp Staff required for October/HALLOWEEN
We are looking for confident and energetic staff to help us for our busy season. We are looking for someone who has great customer service and experience working in retail.
You must be/have:
Willing to work all hours

Good positive work ethic

Mad World has featured on TV, online and in print this week!

Firstly, we appeared on The Martin Lewis Money Show on ITV1. Martin visited Mad World to explain to viewers how they could claim back money for their work uniforms. Have a look, we appear about 8 mins in. http://www.itv.com/itvplayer/video/?Filter=326417

We welcomed another film crew into our Old Street branch, the guys and girls from  Great British Mag created a video about Halloween costumes. Featuring Lil Red Riding Hood and the Big Bad Wolf, Frankenstein and our very own seamstress Shoni!

The lovely...

---

As we get closer to our favourite time of year (Halloween of course), the social calendar is full to bursting! This week we have helped out with numerous parties and events, providing costumes, wigs and accessories!

Starting today and continuing all weekend at the Excel Centre, the Destination Star Trek exhibition beams into London. We've already kitted out several budding Captain Kirks and Captain Picards today and expect all of our Star Trek uniforms to be boldly going out of the door this weekend!    

We have also been working closely with The Wig Party who...

---

Kieran has been styled by the team at Charing Cross as regal Tudor Henry VIII with a taste of Halloween - cobwebs! He has been on the streets of Covent Garden, the Strand and Trafalgar Square spreading the word about Mad World Fancy Dress! Look out for the Mad World team around London in the run up to Halloween.

---