The 8 Groups Of People You Will See At Every Festival May 22 2014 1 Comment
The weather is getting warmer, the days are getting longer and I'm sure I just heard the chime of the ice-cream van.....summer is almost here! This summer is packed full with exciting events like the World Cup and the ever increasing roster of festivals. Fancy dress is a very important element when it comes to festivals, with more and more organisers deciding to set official themes for their events. We will be looking at individual festivals and their themes in the coming months but for now here are the 8 groups you see at every festival!
1: Flower Headband Girls
The ubiquitous flower garland. Every other stall at the festival will be selling them. 90% of the girls there will be wearing them. Often teamed with denim hotpants, neon face paint and Hunter wellies. This is the unofficial festival uniform for young ladies.
2. Morphsuit Guys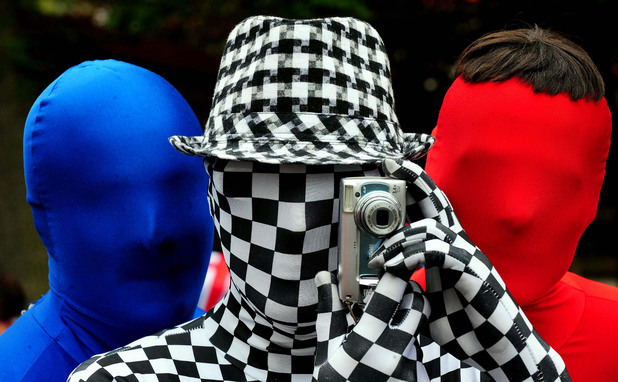 A fairly recent festival phenomenon, the Morphsuit was first produced in 2009 and since then they have been popular with stag nights, sports events and of course festivals. They can be quite sinister as the face is completely obscured and heaven knows how they manage to use the portaloos!
3. Smurfs

A classic. Probably best for day festivals such as Lovebox or Wireless, rather than weekend camping events or you will be trying to wash off that blue body paint with baby wipes for three days.
4. The Blur Milk Carton Gang
Despite the fact that Coffee & TV, the Blur song that features Milky the milk carton, was released fifteen years ago he still seems to pop up at every Glastonbury. There were dozens wandering around when Blur made a comeback in 2009 to headline the festival.
5. Mankini Men
Unfortunately, the popularity of this disturbing item of hideousness shows no sign of waning any time soon. If you're reading this and think it would be totally hilarious and top banter to wear a mankini at a festival, just don't. You will look ridiculous and women will avoid you.
6. #Lads
#Lads are Mankini Men who have put their t-shirts with "funny" slogans and chinos back on. Basically, imagine the characters from The Inbetweeners at V Festival.
7. Festival Fairies
Expecially popular at the festivals with more of a hippy vibe such as Glasto, Green Gathering and WOMAD. Suitable for young, old, male, female and even the Police! Glittery wings, tutus and a sprinkling of fairy dust are all that's needed to become a Festival Fairy.
8. Mud People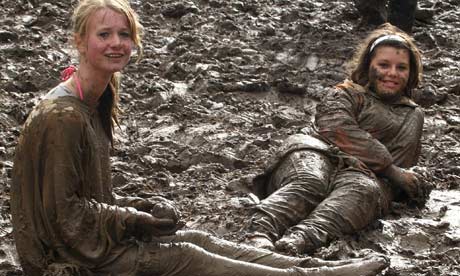 Possibly the simplest to achieve of all festival outfits. Simply throw yourself on the ground and roll around. The Mud People are truly carefree festival fiends who don't let the elements of "fashion" stop them having a good time! We salute you!
What will you be wearing to this years festivals? Are there any we have missed?